Penname:
Ariel Dawn [
Contact
]
Real name:
Member Since:
09/12/06
Membership status:
Administrator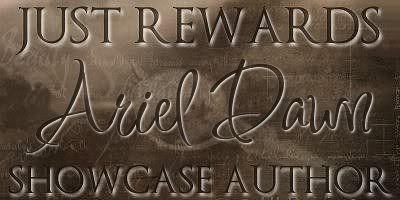 Stories by Ariel Dawn
Response to Copykween's challenge #77 on the Bloodshedverse. Angel rough handles the amulet, causing Spike to come out of the trinket a little differently
Updated: 10/27/06; Published: 10/27/06
Response to Kat's challenge# 120 on the Bloodshedverse. After the Bathroom scene in Seeing Red, Buffy takes off after Spike.
Updated: 10/27/06; Published: 10/27/06
Spike, on a hiatus from Dru meets a certain pre slayer 15 year old and decides to keep her.
Buffy takes that leap off the tower in 'The Gift' and ends up in a strange strange place.
Set in Season 7, Buffy is alone in the house enjoying a day without the potentials. Who will she find to help her pass the time?
Response to Caroline's Challenge #21 on Sinister Attraction. It's fluff. Someone decides it would be a good idea to turn Anya in to a Bunny, to get her over her fear.
Sequel to 'The Rest of Our Lives,' in which we continue with Buffy and Spike's life of married bliss in Cleveland. The bliss is momentarily interrupted by Buffy's discovery of an ally's death.